The special stone, called oil-slate,
which contains the
valuable oil is being
brought from the quarry to the ropeway and trans-
ported down to the
place where it is processed.

Not only oil is won from the stone.They also grind the oil-slate and pack it.
This is known as "fango".
An oiltryout is being taken in the condenser room.

Here you can see an oilslate containing a fossil.

This is what an oilslate looks like which the oil is won from.
The products below are used in rehabilitation centres, hospital, health-resorts of big hotels and by physiotherapists, curative masseurs, as well as curatve experts, members of associations for natural life, private customers, but also in veterinary medicine.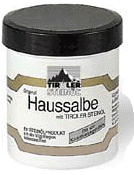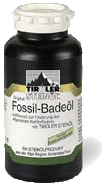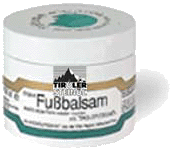 A contribution to your health and wellness!
You can find these and and many more products from the VITAL-REGION ACHENSEE / Tirol,
as well as other interesting features about the topic by clicking on
---
Last updated on: 27.01.2001
---